Venture Inward
Cover, January - March Issue 2010, Volume 26, Number 1
Venture Inward
is a Membership Magazine of Edgar Cayce's A.R.E.
The cover image illustrates an article by Stephen A. Schwartz,
The Mist Wolf - A Shamanic Healing
about Shoshone shaman, Rolling Thunder's visit to A.R.E.'s Virginia Beach Campus, and the miraculous results of a healing service.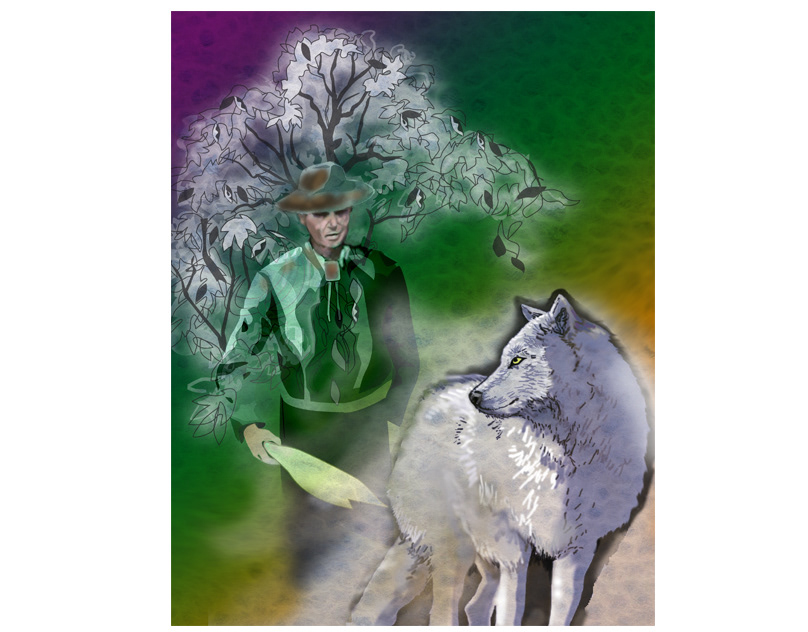 Vector image drawn in Adobe Illustrator and composited with Photoshop.